On August 4, List of the 4th KPMG Top 50 China Automotive Technology Enterprises was officially released. MOTOVIS was awarded the title of "Top 50 Leading Enterprises in Automotive Technology" by KPMG.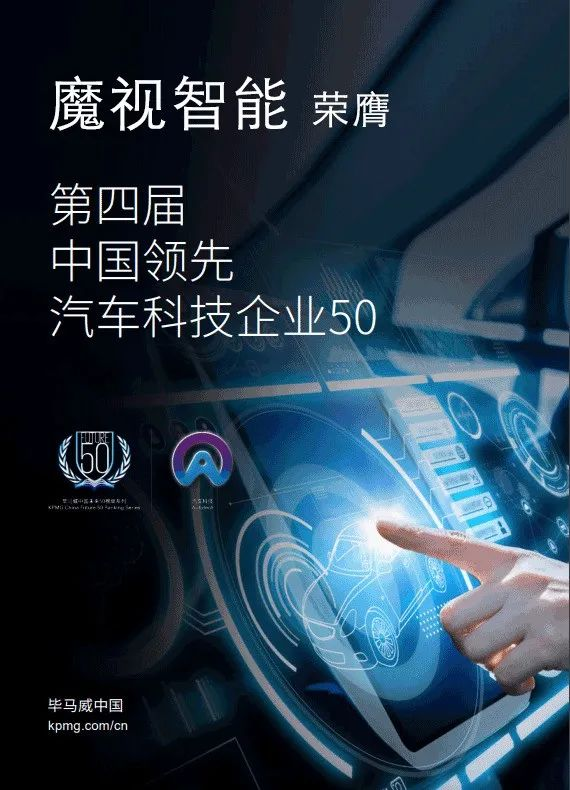 List of the 4thKPMG Top 50 Leading Enterprises in Automotive Technology
Established in 2017, China Automotive Technology List covers four fields: electrification, travel mode, automobile innovation service and intelligent network connection. It not only displays the latest outstanding innovative enterprises in China's automotive technology field, but also plays an important role in leading the development in automotive technology field. It is worth mentioning that, number of applicants for evaluation has reached a record, which shows that China's automotive technology industry is of great vitality.
In this selection,industrial experts make comprehensive evaluation on unlisted enterprises in the automotive field from six dimensions: innovation of technology and business model, transformation and empowerment of traditional automobile industry, financial health and growth level, market recognition and development potential of sub-sectors, valuation and recognition of capital market, team ability and enterprise innovation mechanism.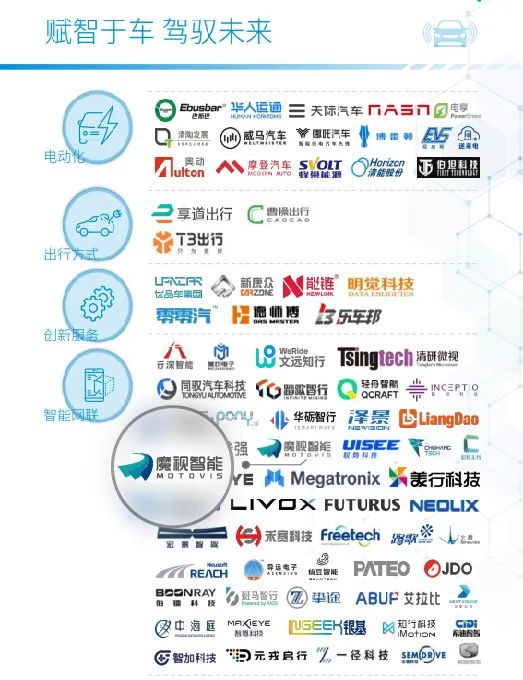 List of the 4th KPMGTop 50 Leading Enterprises in Automotive Technology
Since its establishment in 2015, MOTOVIS has attached great importance to commercialization. With our leading artificial intelligence algorithm technology and engineering experience, we can apply advanced deep learning and computer vision technology to automobile system quickly, and empower the pre-delivery and post-delivery partners of automobile industry.
In the pre-delivery and post-delivery market of automobiles, we have accumulated many successful cases. Our cooperative customers can launch products with lower time cost and R&D cost quickly, and iterate products continuously on the platform so as to hold the leading advantages in the market.
ABOUT US
Our mass production products include Complete Machine System and complete core algorithm kits with deep optimization of TOPS chips. At present, we have developed following three core pillar product lines, covering the pre-delivery of main passenger cars, pre-delivery of commercial vehicles and post-delivery active safety markets, and our customers cover more than 90% of main engine factories for domestic mainstream passenger car and commercial vehicle.
Pre-delivery of Passenger Cars. Main products cover all kinds of intelligent parking and intelligent driving of passenger cars, and cover the automatic driving functions of L1-L4.

Pre-delivery of Commercial Vehicles. Main products are mono-front-view integrated machine and radar fusion system, which support dual early warning, AEB, LKA and other regulatory functions, and can provide sensing and positioning solutions required by L3/L4.

Active Security and Vehicle-mounted AI Edge Computing. Main products use full-stack AI algorithm supporting functions of Maldun Multi-channel Blind Area, 360 Active Security System, ADAS/DMS/BSD, etc.